Fast, Safe &
Effective Care
Based in Yate, we provide physiotherapy services, sports/deep tissue massage plus much more.

Our award winning team is on hand six days a week to offer the latest treatments to help relieve symptoms and restore function.
Sign up to our newsletter to receive the latest updates and offers
Sign up to our newsletter to receive the latest updates and offers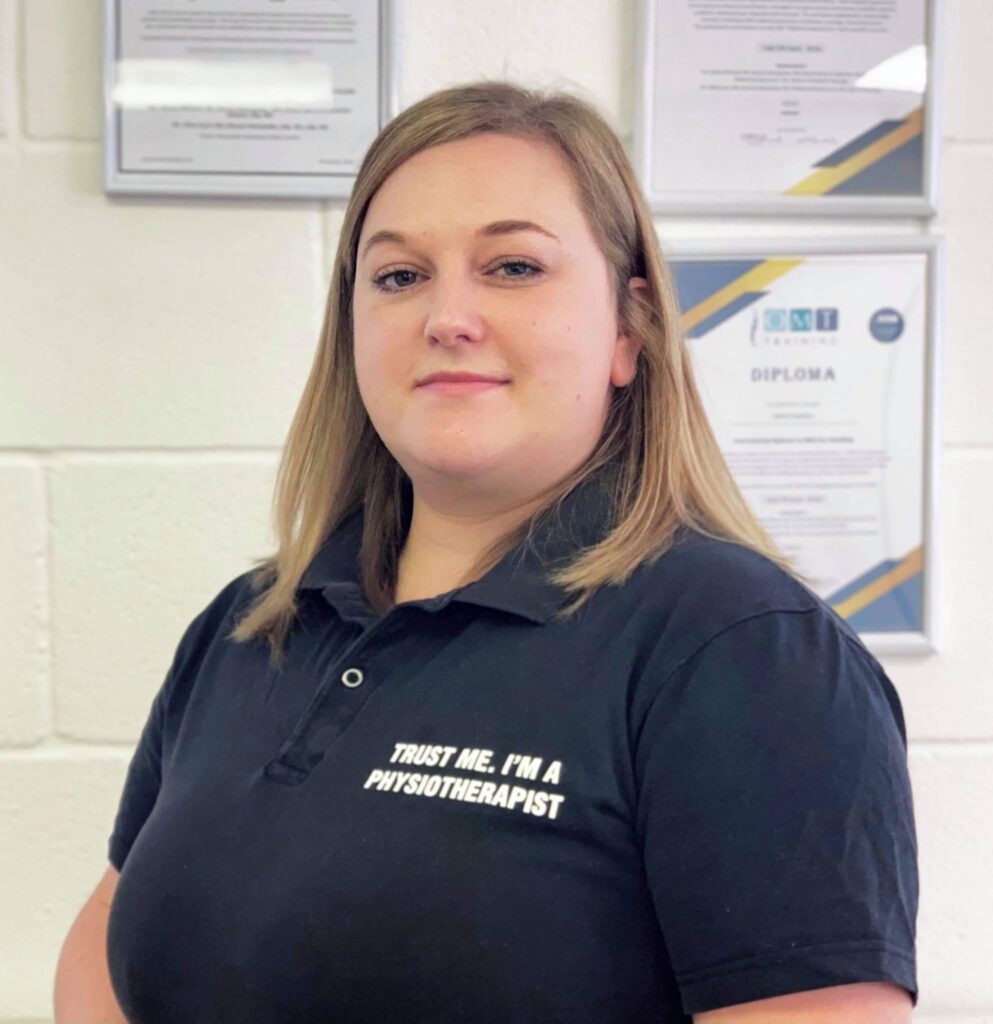 Mrs Maggie Mugglestone MSc MCSP ACPIN MMACP Physio
Physiotherapy Assessment
We carry out a comprehensive medical assessment and physical examination enabling our therapists to provide the most effective treatment possible.
Lymphatic Drainage
Lymphatic drainage is a therapeutic massage treatment using very light pressure and long, gentle, rhythmic strokes to increase the flow of lymph and reducing toxins in your body
Physiotherapy Treatment
Our therapists use the latest techniques, technologies and hands on treatments to diagnose and treat the problem.
Cupping Therapy
Cupping therapy is an adaption of ancient techniques and Traditional Chinese Medicine. Glass cups create a negative/reverse pressure on the skin's surface. Cups are then moved using various techniques while gently pulling up, loosening ridged, flushing stagnation, and treating injured tissue.
Pregnancy/Post Natal Massage
Your body undergoes extreme changes and many women experience problems such as fatigue, headaches, sciatica and pain. We can help!
Injection Therapy
Hyaluronic injections are designed to provide long-term relief in Osteoarthritis (OA). They help decrease pain and stiffness and improve the other symptoms of OA and can be used in the knee, or in any of the other joints in the body that are classified as 'synovial'
Sports / Deep Tissue Massage
Sports massage is a form of massage based on manipulation of soft tissue and has many benefits for people engaged in regular physical activity.
Sports Injury Assessment
Following a comprehensive history taking and physical examination we will make a diagnosis of your condition. This is the key to providing a fast and effective solution to your problems. We'll then discuss specific treatment options and agree a plan formulated to suit your personal needs.
Some of the conditions we treat:
Want to discuss your condition before booking? Get in touch with our team today.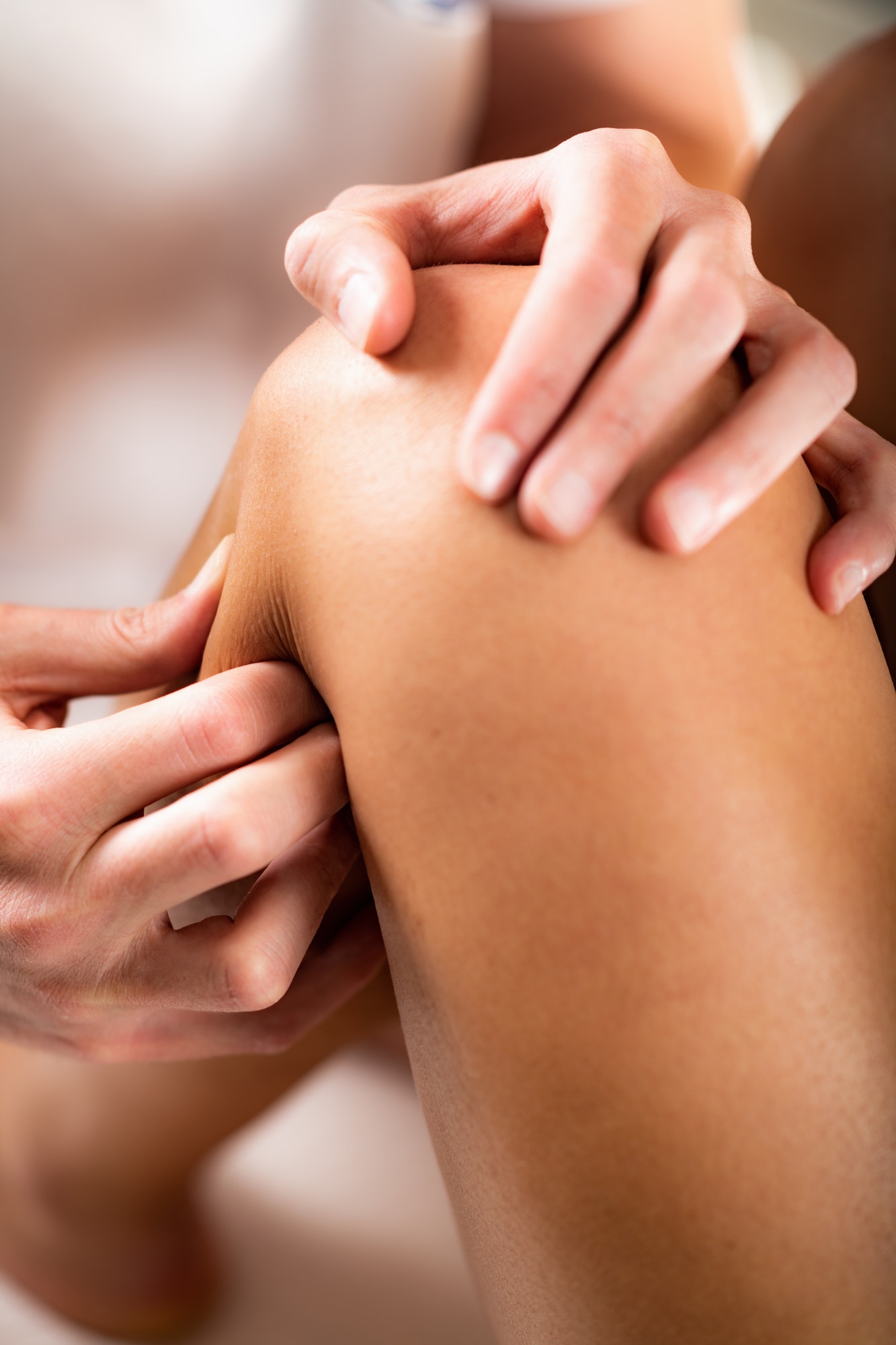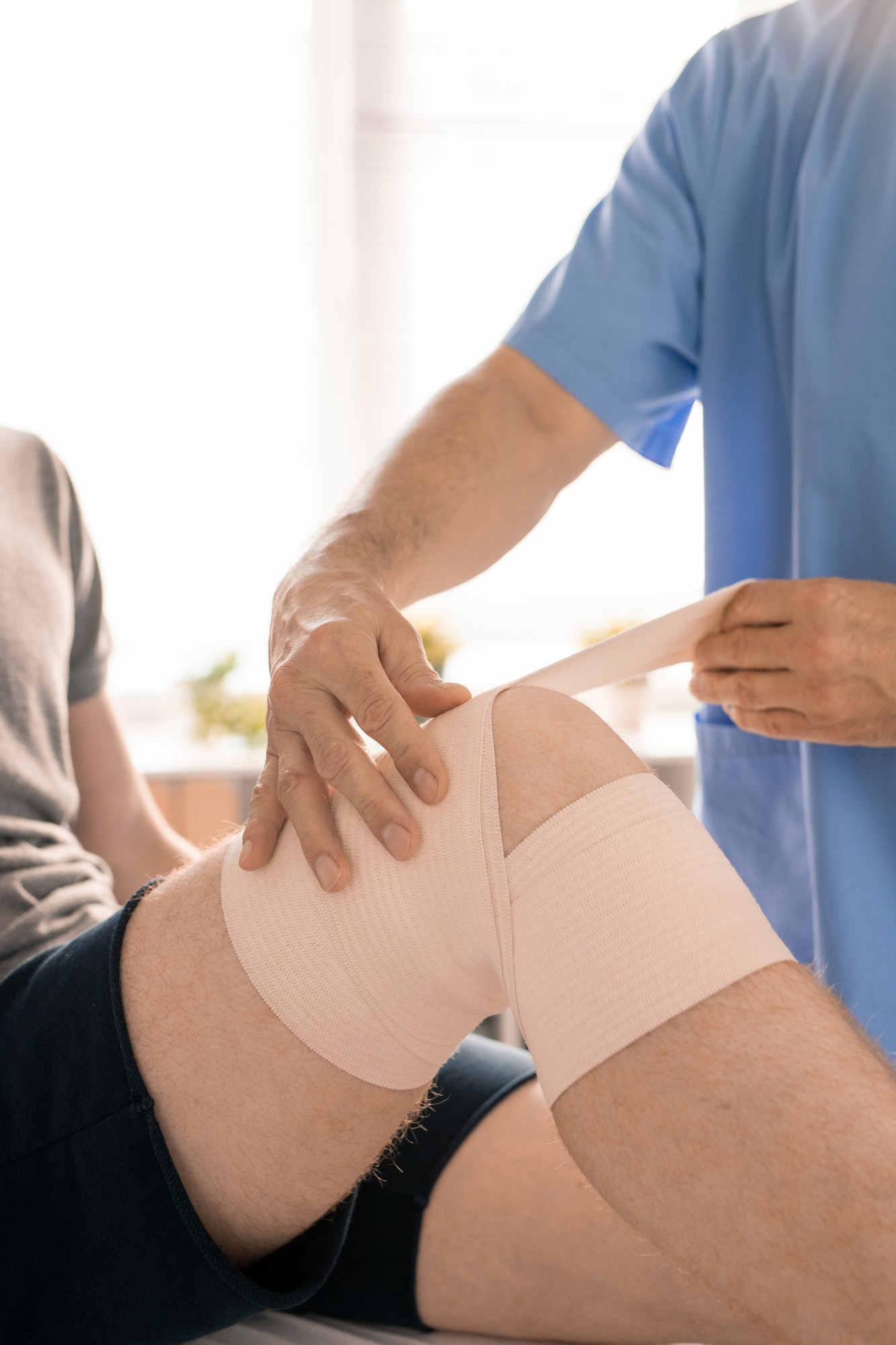 Jo Livall Reid
2022-02-26
After my car accident in Oct 2021, I was sent to Maggie at Physiohelp4you. I didn't realise how effective physio would be and after having chronic back pain for 20 years, exacerbated by the accident. I saw Maggie for 13 sessions and not only did she work magic on my back, she is so bright, bubbly and friendly. I wouldn't hesitate to recommend Physiohelp4you. I will miss Maggie and my sessions of physio and will probably keep up 4-6 weeks maintenance visits. A brilliant experience!
I saw Maggie after a car accident I was in, injured my neck, shoulder blade and lower back. Maggie worked her magic she's amazing at her job I highly recommend her. She's also a lovely person and makes you feel at ease. I definitely will be back if I have further problems. 5 stars from me 💖
I came to see Maggie after being disappointed with the outcome of treatment from a previous physiotherapist. I suffered with an inflamed achilles tendon for well over 2 months and was at my wits end. After my second session I was able to walk with much less pain, and after a further two sessions am back to normal. All I can say is that, to me, Maggie is a miracle worker! She treated my pain, gave me strengthening and balance exercises and got me walking again, which I was beginning to think would never happen! Would recommend her in a heartbeat, she's a lovely lady too.
I saw Maggie last year with unexplained back and hip pain which she quickly diagnosed as being due to an old fall injury that had occurred 6 months earlier. After a course of treatment the pain and muscle stiffness gradually eased and I'm now pain free. Would thoroughly recommend Maggie. She's very friendly, puts you at ease and explains everything in a way that makes sense.
Elizabeth Besant-Cantle
2020-02-14
Very professional and very good treatment.
Belinda Victoria
2020-02-14
Saw Kirsten today for the first time, she was fantastic, explained what she was doing as she was going along and why she was doing it! Left with my back, neck and shoulders feeling amazing. Will be back without a doubt!!
I've seen Kirsten and most recently Maggie for ankle injuries and they are always friendly, warm & great at solving issues quickly. The laser physio & ultrasound has halved my recovery a time and after 2 sessions I could run again - amazing!
Highly recommend Maggie! Pulled back and with 2 kids under 5 really needed fixing. Thankfully Maggie squeezed me in at short notice, quickly identified and treated the cause of issue.
Severine Chambaudry
2020-01-05
Maggie is the best physio! I had many appointments before Maggie with no results at all. Maggie is very professional and the most knowledgeable physio I have met. She takes time to explain where your pain comes from and how she can treat it. I had lots of tensions in my neck & shoulders for years & i needed only few sessions with Maggie... i feel so much better now!! i could not thank her enough. I would highly recommend Maggie.
Liza-Jane Gillespie
2019-11-25
Maggie is absolutely brilliant. Went to her with an issue with my hip over the summer and she got me through two half marathons. When I developed a knee injury months later I didn't hesitate in going back.
My teenage son is a keen athlete and needed some treatment following an injury. Following a friendly yet informative telephone conversation with Dave, Maggie was able to see him promptly. She was brilliant at explaining what his injury was and what she was going to do to get him back on the track. Her follow up exercises are excellent and easy to follow and he now feels much more positive. We highly recommend Maggie and the services that she offers.
I've just finished by third and final appointment with Maggie and she's been amazing. I developed a back problem last week, and they managed to squeeze me in for an appointment on that day. Maggie diagnosed the problem in my first session and gave me stretches to do at home. In my second I had acupuncture and by my third session today the improvement has been incredible. I'd highly recommend PhysioHelp4U - friendly, professional and great treatment
My Mum, Linda , who is generally a really fit and active 82 year old , fell and broke her wrist last November and has been struggling with pain and swelling in her wrist and her shoulder. In just 5 sessions, with ultrasound, massage and the correct strengthening exercises, she is now fully using her wrist and is driving again (she couldn't even turn the key before). Maggie is kind and professional and has given Mum back her independence. Highly recommended.
Maggie did a wonderful job with all the longstanding stress knots in my neck and back.
Extremely happy and satisfied with the level of professionalism and skills of the physios. I will be back and I fully recommend for anyone else needing a physio.
Maggie is truly incredible! Both myself & mother have been helped by Maggie she is so knowledgeable it's like she's got 'magic hands' & can find the problem quickly & easily. Her treatments have given me my range of movement back and relieved my pain. Most recently she sourced a supportive cushion for my office chair ordered & delivered to my home. This is incredible care! I can't praise Maggie & Dave enough their care & help has been nothing short of totally amazing thank you Liz Rogers
As a GP I can say Maggie Mugglestone is the very best physiotherapist I have come across in Gloucestershire. I had no improvement with physiotherapists in the area who were recommended. I would not go anywhere else. I would only recommend Maggie.
Really good physio has made a tremendous difference to my back and leg. They don't push into further consultations for the sake of it
Maggie is an excellent physio and has managed to sort out all of my running issues. Highly recommended.
Over the years my work has managed to get my back into a pretty awful state, consequently I've been to many different places to try to get it sorted but to no avail. I booked in to see wojciech and he's been brilliant from the start. It's refreshing to find somewhere that's genuinely trying to help me get out of the daily cycle of pain as apposed to just taking my money. If you're struggling with an injury I'd highly recommend these guys
20% discount off all treatments
A collection of our recent achievements
Some of the partners and clients we work with